About me
I am Research Scientist at the National Institutes of Health (NIH), USA. I am part of the Machine Learning Team at the National Institute of Mental Health (NIMH-NIH).
I have expertise and research experience in the areas of (1) data science, (2) natural language processing (NLP), (3) machine learning, and (4) knowledge bases applied to health and biomedicine.
I am also committed to the development of computer science in South America, especially in Peru. Thus, in 2014 I co-founded SIMBig (the International Conference on Information Management and Big Data). SIMBig has positioned itself as one of the most important conferences in South America on topics related to data science, artificial intelligence, machine learning, etc.


Experience
Education
I got my PhD degree in Computer Science from the University of Montpellier, France, working at LIRMM (Laboratory of Informatics, Robotics, and Microelectronics of Montpellier). My advisors were Clement Jonquet, Mathieu Roche, and Maguelonne Teisseire.

I did a research visit in July-August 2015 at the University of Manchester - NaCTeM, United Kingdom, under the supervision of Sophia Ananiadou.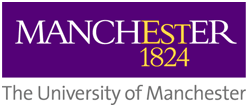 I have a Master degree in Artificial Intelligence and Decision Support Systems from INSA Lyon and from the University of Lyon 1, France. I have a Master degree in Business Intelligence and Statistics from the University of Lyon 2 and I also have an Engineering degree in Computer Science from the Universidad Nacional Mayor de San Marcos, Lima, Peru.
Research
Projects
SIFR Project
This project had for objective to investigate the scientific and technical challenges in building ontology-based services to leverage biomedical knowledge in indexing, mining and retrieval of biomedical data. The project will specifically address the issues related to the processing of French biomedical data in collaboration with NCBO (Stanford University). The fields related to this work are Natural Language Processing, Text Mining and Semantic Web.


BIrthDAY Consortium
This project aims at providing new efficient decision making tools for helping agricultural development as well as biodiversity protection in Peru. More precisely it aims at developing a new platform for helping to acquire new data, to share data, to extract knowledge, and to share useful information and knowledge among different actors that are involved in agriculture or biodiversity domains in Peru.
Scientific Software
OC-2-KB - Obesity and Cancer to Knowledge Base system (2017).
BioTex - A system that extracts biomedical terms from free text. The terminology is ranked using different measures (2014-2015)..
Patent
Awards
University of Florida, Informatics Institute, Post-Doctoral Fellowship Program 2017/2018.
IEEE BIBM 2016 student travel award.
Award for professional excellence in Computer Science by National University of San Marcos, Peru.
Best Mini-Project (Hospital Finder) - 10th Summer School on Ontology Engineering and the Semantic Web (SSSW 2013).
Scholarships for research studies from FINCyT programs, in Peru, the last one obtained in 2013.
Different Chess Trophy & Awards (2000-2004).
Professional Activities
Invited Seminar Presentations