About
I am a PostDoc at the University of Florida, USA. The fields of my research are related to Data Science, BioNLP, Text Mining, and Bio-Ontologies,
I obtained my PhD degree in Computer Science in November 2015, at the University of Montpellier, France, and at the Laboratory of Informatics, Robotics, and Microelectronics of Montpellier (LIRMM). My supervisors were Clement Jonquet, Mathieu Roche and Maguelonne Teisseire.
I also did a research visit between July 2015 and August 2015 at the University of Manchester - NaCTeM, United Kingdom, under the supervision of Sophia Ananiadou.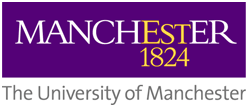 I have a Master degree in Artificial Intelligence and Decision Support Systems from the INSA Lyon and from the University of Lyon 1, France. I have a Master degree in Business Intelligence and Statistics from the University of Lyon 2 and I also have an Engineering degree in Computer Science from the Universidad Nacional Mayor de San Marcos, Lima, Peru.
In the past, I worked at:
Research Interest
My greatest interests are Data Mining (specifically Text Mining), Biomedical Natural Language Processing, and Semantic Web.
I am also interested on the diffusion of areas such as Big Data, NLP, Data Mining and Semantic Web, through scientific events. I am the general chair of SIMBig 2017, was the general chair of SIMBig 2016, SIMBig 2015, and SIMBig 2014, I have been part of the organizing committee of NLDB 2014 and I helped the local chairs in the organization of ESWC 2013.
The lab where I work in France offers PhD opportunities for Peruvians in France in Computer Sciences: This aims to increase the scientific productivity of Peruvians and solidify the alliance with France.
Research
Projects
SIFR Project
This project has for objective to investigate the scientific and technical challenges in building ontology-based services to leverage biomedical knowledge in indexing, mining and retrieval of biomedical data. The project will specifically address the issues related to the processing of French biomedical data in collaboration with NCBO (Stanford University). The fields related to this work are Natural Language Processing, Text Mining and Semantic Web.


BIrthDAY Consortium
This project aims at providing new efficient decision making tools for helping agricultural development as well as biodiversity protection in Peru. More precisely it aims at developing a new platform for helping to acquire new data, to share data, to extract knowledge, and to share useful information and knowledge among different actors that are involved in agriculture or biodiversity domains in Peru.
Scientific Software
BioTex - A system that extracts biomedical terms from free text. The terminology is ranked using different measures (2014-2015)..
Patent
Awards
Others
Contact
Address
University of Florida
2004 Mowry Road, Room 2253-6,
College of Medicine
Gainesville
Florida, USA
E-mail
Phone
+1 (352) 294-8429

My websites