DEVELOP INSIGHTS FOR THE COVID-19 CRISIS
---
SIMBig 2020

encourages all studies that propose methods to extract meaningful insights of the COVID-19 crisis to influence policy and decision making in the public and private sector (specially in South America).


SIMBig 2020

will

award

the top three accepted papers.
SIMBig is one of the first conferences in Latin America grouping related areas such as Data Science, Machine Learning, Natural Language Processing, Semantic Web, Health Informatics, etc.
Keynote Speakers
---
ANANIADOU,

Sophia

Professor, PhD

University of Manchester, UK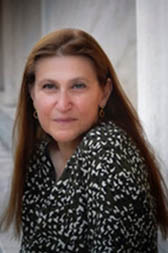 Dr. Sophia Ananiadou is Professor in the School of Computer Science at the University of Manchester and is the director of The National Centre for Text Mining (NaCTeM) the only centre of its type in the world. She has led the development of the text mining tools and services currently used in NaCTeM with the aim of providing scalable text mining services: information extraction, intelligent searching, association mining, etc. She has received the IBM UIMA innovation award 3 consecutive times and is also a Daiwa award winner.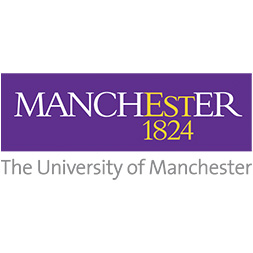 Bian,

Jiang

Professor, PhD

University of Florida, USA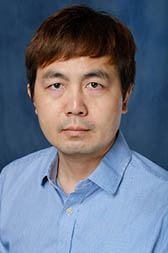 Dr. Jiang Bian is currently an Associate Professor of Biomedical Informatics in the Department of Health Outcomes and Biomedical Informatics at the University of Florida. He is also the Director of Cancer Informatics and eHealth Core for the University of Florida Health Cancer Center. He has a diverse yet strong multi-disciplinary background. Nevertheless, his expertise and background serve an overarching theme: data science with heterogeneous data, information and knowledge resources. His research areas can be divided into three logical sections under this overarching theme: (1) data-driven medicine—applications of informatics techniques, including machine learning methods in medicine on solving big data problems; (2) mining the Internet, including the social web, to provide insights into health-related behavior and health outcomes of various populations and finding ways to develop interventions that promote public and consumer health; and (3) development of novel informatics methods, tools and systems to support clinical and clinical research activities such as tools for data integration, clinical trial generalizability assessment, and cohort discovery. His research is funded by the National Institute of Aging, National Cancer Institute, Patient-Centered Outcomes Research Institute, and National Science Foundation.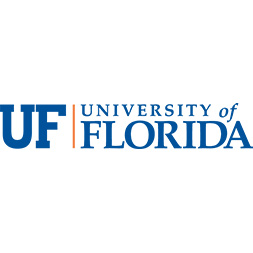 DEMNER FUSHMAN,

Dina

MD, PhD.

National Library of Medicine, USA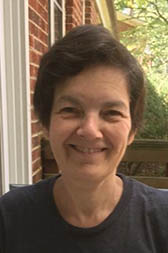 Dr. Dina Demner-Fushman is a Staff Scientist at the Lister Hill National Center for Biomedical Communications, NLM. .Dr. Demner-Fushman is a lead investigator in several NLM projects in the areas of Information Extraction for Clinical Decision Support, EMR Database Research and Development, and Image and Text Indexing for Clinical Decision Support and Education. The outgrowths of these projects are the evidence-based decision support system in use at the NIH Clinical Center since 2009, an image retrieval engine, Open-i, launched in 2012, and an automatic question answering service. Dr. Demner-Fushman earned her doctor of medicine degree from Kazan State Medical Institute in 1980, and clinical research Doctorate (PhD) in Medical Science degree from Moscow Medical and Stomatological Institute in 1989. She earned her MS and PhD in Computer Science from the University of Maryland, College Park in 2003 and 2006, respectively. She earned her BA in Computer Science from Hunter College, CUNY in 2000. She is the author of more than 180 articles and book chapters in the fields of information retrieval, natural language processing, and biomedical and clinical informatics. She has co-authored a textbook in Biomedical Natural Language Processing published in 2014. Dr. Demner-Fushman is a Fellow of the American College of Medical Informatics (ACMI), an Associate Editor of the Journal of the American Medical Informatics Association, and a founding member of the Association for Computational Linguistics Special Interest Group on biomedical natural language processing. As the secretary of this group, she has been an essential organizer of the yearly ACL BioNLP Workshop since 2007. Dr. Demner-Fushman has received forteen staff recognition and special act NLM awards since 2002. She is a recipient of the 2012 NIH Award of Merit, a 2013 NLM Regents Award for Scholarship or Technical Achievement and a 2014 NIH Office of the Director Honor Award.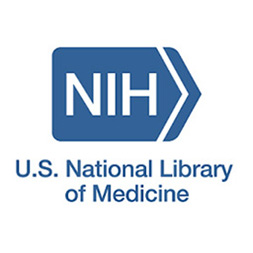 Gandon,

Fabien

Senior Researcher, PhD

Inria, Francia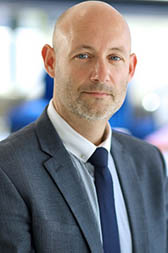 Dr. Fabien Gandon is a Research Director and Senior Researcher at Inria, France. Fabien's PhD in 2002 pioneered the joint use of distributed artificial intelligence (AI) and semantic Web to manage a variety of data sources and users above a Web architecture. Then, as a research project leader at Carnegie Mellon University (USA), he proposed AI methods to enforce privacy preferences in querying and reasoning about personal data. In 2004, recruited as a researcher at Inria, he started to study models and algorithms to integrate social media and knowledge based AI systems on the Web while keeping humans in the loop. In 2012 he became the representative of Inria at W3C and founded Wimmics, a joint research team on bridging social and formal semantics on the Web with AI methods. In 2017 he established and became the director of the joint research laboratory between Inria the QWANT search engine. The same year he also became responsible for the research convention between the Ministry of Culture and Inria with a special interest for cultural data and applications. In 2018 Fabien became Vice Head of Science for the research center of Inria Sophia Antipolis – Méditerranée. Over the years and since 2002, Fabien also never stopped teaching Semantic Web and Linked data, and he authored several MOOCs on the topic.More at http://fabien.info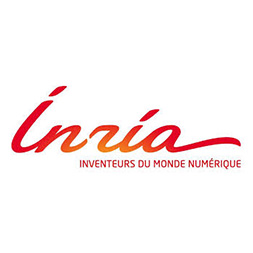 Tomkins,

Andrew

Research, PhD

Google, USA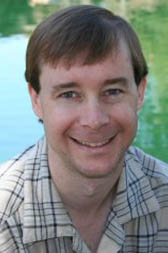 Dr. Andrew Tomkins joined Google Research in 2009, where he serves as a Director in Research and Machine Intelligence, currently working on machine learning and understanding of geo data. Prior to these projects, he worked on measurement, modelling, and analysis of content, communities, and users on the World Wide Web. Before joining Google, he spent four years at Yahoo! serving as Vice President within the Research organization, and Chief Scientist of Yahoo's search organization. Before this, he spent eight years at IBM's Almaden Research Center, where he served as co-founder and Chief Scientist on the WebFountain project. Dr. Tomkins has authored over 100 technical papers and 90 issued patents. His technical publications include two best paper awards from the International World Wide Web Conference (2000, 2003), plus one best paper award from the ACM International Conference on Web Search and Data Mining (2015). He has served on the editorial boards of Iee Computer, ACM Transactions on the Web, and Internet Mathematics. He has co-chaired the technical program for the International World Wide Web Conference (2008), the ACM Conference on Knowledge Discovery and Data Mining (2010), and the ACM International Conference on Web Search and Data Mining (2017). He received Bachelors degrees in Mathematics and Computer Science from MIT, and a PhD in CS from Carnegie Mellon University.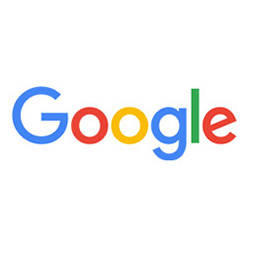 Call for Papers
---
Conference Publications
All papers of SIMBig 2020 will be published with Springer CCIS series (Communications in Computer and Information Science).

Location and Venue
---
This year the conference is fully virtual due to the COVID-19 crisis
Any cost is associated with registration and publication